Crete

Crete is one of the largest Mediterranean islands with 4,000 years of known history.
It has something to offer every visitor, from breathtaking gorges, long sandy beaches, crystal clear water and a people famous for their hospitality. Minoan palaces, Venetian fortresses, Byzantine churches and more recently relics from the Second World War are all here and freely accessible.
The town of Agios Nikolaos is about sixty kilometres from the main airport of Heraklion and is a very popular place with something to suit everybody. It has a population of around 10,000 and is famous for its picturesque deep-water harbour and very deep natural lake. Relaxation, nightlife or shopping are all on offer. The temperatures (and the winds) in July and August tend to be very high.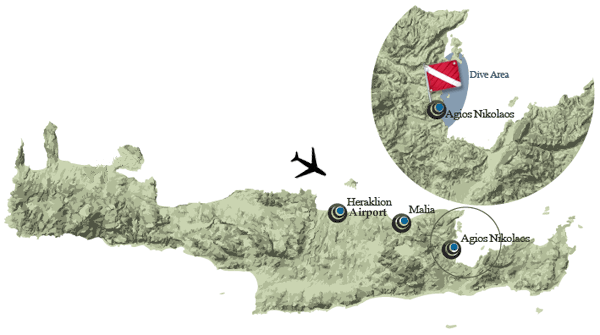 Copyright © Pelagos Dive Centre. All Rights Reserved.