Boat Trips

Speed boat trips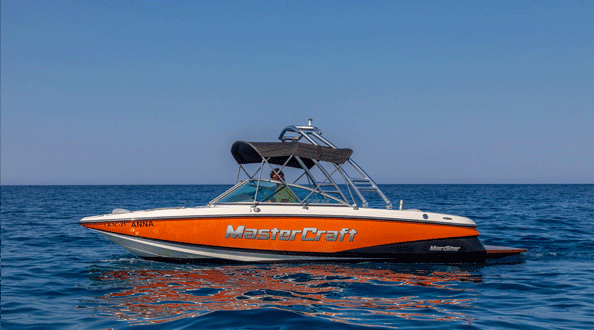 Speed boat trip are available on request on skippered luxurious Mastercraft boats. Trips to Spinalonga island and tours around the beautiful Mirabello Bay for sightseeing, swiming or snorkeling can be organised, including snacks and drinks. Powerful inboard engines and our highly experienced skippers ensure a thrilling and memorable experience.


Pelagos self-drive motor boats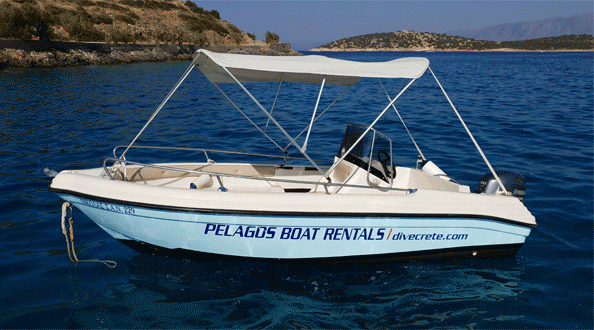 Drive this small boat (4,7m with 15HP engine) and be the captain yourself.
Enjoy the crystal blue water of the bay and the coastline, stop for snorkeling, swimming, fishing or just sunbathing.
A few minutes of detailed instructions will help you have an enjoyable trip and understanding of the simple operation of the boat and engine.
The boat has a sun canopy, a ladder that makes getting back into the boat easy, all safety equipment, a 30lt main fuel tank and a 20lt spare fuel tank.
We also provide with each rental a map of the area showing where you are allowed to go, a cool box with ice and mineral water, all contact information (so please bring your mobile phone fully charged with you). Capacity up to 4 persons.
Prices: 1hour=70€, 2hours=120€, 3hours=160€, 4hours=190€
Depending on what you want to do during your trip, you can have snorkeling or fishing gear free of charge.
Passenger on Dive Boat
You can also go as a passenger aboard our dive boat "POSIDONIA" during dive trips. Dive trips may start at 10:00 or 13:00 and take about 2 hours. The actual boat ride to and from the dive sites is 15-30mins each way and the boat is anchored near the coast line for about 1hr.
During this time and while the divers are diving, you can enjoy yourselves on the boat, sunbathe or go swimming or snorkeling.
See our pricelist for Passenger on Dive Boat.
Copyright © 2001 - 2021 Pelagos Dive Centre. All Rights Reserved.